The Most Common Problems With Commercial HVAC Systems
Maintaining a commercial HVAC system is an essential task for a business owner. Not only does it keep employees and patrons comfortable while they're on-site, but it also ensures that energy bills don't get out of control and health risks are eliminated due to well-maintained HVAC equipment.
Unfortunately, many things can go wrong with the equipment, primarily if it's not maintained correctly. Here are some of the most common problems with commercial HVAC equipment and how to fix them brought to you by Omnia360.
Issues With the Drain Line
The drain line is an essential part of HVAC equipment because it diverts moisture away from the primary unit. However, sometimes it can get clogged with debris, algae, or even develop mold growth over time. This can result in leaks, water damage, and an unhealthy work environment for employees.
Improperly Sized Equipment
Often, HVAC equipment is either too large or too small for the space. If it's too small, it won't be able to cool or heat the building thoroughly, resulting in an uncomfortable environment for employees and patrons alike. If the HVAC equipment is too large, it won't run efficiently, and business owners will pay the price with increased energy costs. Fortunately, inefficient heating and cooling can be resolved by investing in properly sized equipment, which an HVAC contractor can recommend.
Leaky Ductwork
Leaky ductwork is extremely common in both residential and commercial buildings. If your ventilation system has leaks or cracks, it will allow conditioned air to escape, which means the commercial HVAC equipment will have to work longer and harder to heat or cool the space. It's also likely the main reason why a commercial building is too hot or too cold and why the energy bill is so high. Properly sealing ductwork will ensure that the space is efficiently heated or cooled, so it's more comfortable. It will also extend the lifespan of the equipment.
Strange Noises
Weird noises like clinking or banging might occur when the HVAC equipment is first turned on. However, this isn't normal and shouldn't be happening. More than likely, these sounds indicate a more significant issue, such as ventilation joints that aren't fitting together correctly or loose bolts throughout the system. An HVAC contractor can investigate these strange noises, provide adequate solutions to avoid any significant issues, and ensure the system is working safely and correctly.
Need Commercial HVAC Service? Contact Omnia360 Facility Solutions
If you've noticed any of these issues with your commercial HVAC equipment, Omnia360 Facility Solutions can help. We offer customized, cost-effective, and efficient packages so you can work with one single provider instead of several. Contact us today for more details! We're happy to create a service package that is right for you and your business.
What Makes Someone a Good Salesperson? Omnia360's Adam Heaton Weighs In
Adam Heaton, one of our dynamic leaders and the Vice President of Business Development, was asked to weigh in on what makes you a good salesperson.
His response?
Positivity.
"There can be natural friction between operations and sales teams at many companies. Casting a positive vision for each sale helps the operations team understand their importance in the company and the sales team's appreciation of the effort and skill they provide. Similarly, a positive approach with potential customers lays the foundation for overcoming adversity together."
Adam's positivity is one reason why he's a vice president with Omnia360 Facility Solutions. His passions include building relationships and problem-solving for customers.
Read the entire business journal article here to find out what else makes someone a great salesperson.
Contact Adam and the team at Omnia360 Facility Solutions today to find out what we can do for your facility management needs.
Mike Viox Retires, Lee Hayner Promoted to President of Omnia360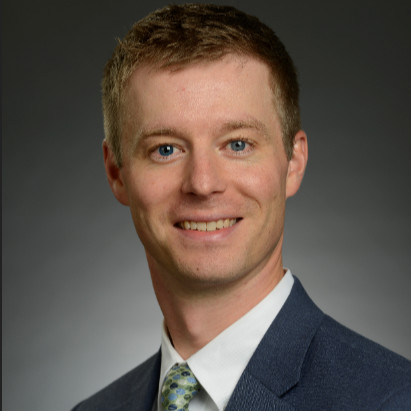 Mike Viox, who co-founded Omnia360 Facility Solutions in 2018 with his brother, Dan Viox, is retiring. Effective March 1, Mike will step down from his role and become an advisor to the company president.
Lee Hayner, who has been with Omnia360 since 2009 as a financial manager, will become the company's new president.
"Our leadership team is focused on growing Omnia360 into the future," Hyaner said in a news release.
Omnia360 continues to grow in the Cincinnati region and beyond. Our company's fiscal year 2020 revenue was $15.1 million, up from $2.8 million in 2019. Omnia360 projects $22.5 million in revenue for 2021.
Today, we have 135 full-time employees from just 10 in 2018.
Our team works with more than 30 customers, including public and private companies many sectors, such as commercial real estate, consumer products, financial services, manufacturing, education, and senior living.
We provide customized and integrated facility solutions for corporate, health care, higher education and industrial-focused organizations.
Contact Omnia350 Facility Solutions for more information on what we can do for you. We'll leverage our decades of experience and knowledge to help your company succeed.
See the entire article on Lee's promotion here.