get the 360 facilities advantage
We deliver facility services and solutions, so our customers can focus on their core business.
Mobile Solutions
Omnia360 provides state-of-the-art solutions to support companies and organizations with properties and facilities spread out regionally or nationally. Our mobile mechanics can be on-site at any of your locations, with specialized tools and training specific to your needs. We understand that efficiency leads to profitability, and that's why we make it easy to keep things simple.
COMPREHENSIVE
Whatever facility management services you need, across multiple properties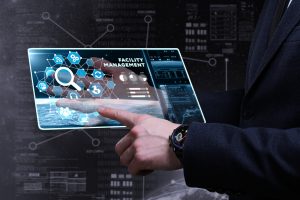 VARIETY
HVAC, janitorial, electrical, plumbing, landscaping/mowing, and more
COLLABORATION
Site-based staff work with your teams for improved facility services
What Are Mobile Solutions?
Many modern companies and organizations operate using multiple properties and facilities, spread out regionally or nationally. While critical maintenance and repair work may be needed occasionally at each location, it isn't necessary to hire full-time on-site staff. That's where Omnia360 comes in. Our mobile solutions provide the convenience of on-site staff with the flexibility of mobile technicians who can take care of your unique needs on-demand.
Here When You Need Us
Even if you employ a full-time maintenance team, off-hour repairs and specialized work can outstrip your team's capacity. When you choose mobile solutions from Omnia360, rest assured that we handle even the most complicated tasks at the most inconvenient times promptly and properly.
Simplicity, Efficiency, Profitability
At Omnia360, we believe that keeping things simple means keeping things profitable. Our specialized mobile technicians can solve your facility and operations snafus as they happen. We help keep you up and running, reducing downtime and protecting your revenue. We provide a simple one-stop-shop so you don't have to waste time juggling dozens of service providers, vendors, and invoices.
One Call for On-Demand Solutions On Your Schedule
We understand that staying on schedule is your top priority. When machinery fails, a pipe bursts, or an electrical system fails, it can bring your operations to a grinding halt. That's why we provide one-call solutions for mobile technicians who have the specialized training to get the job done right and fast.
Contact
Contact the team at Omnia360 to learn more about how our mobile solutions can make a difference for your organization. Give us a call at (833) 360-6642 or contact us for a free assessment.