get the 360 facilities advantage
We deliver facility services and solutions, so our customers can focus on their core business.
Site-Based Solutions
Site-based solutions ensure that your property is always staffed by experienced maintenance technicians who can handle problems quickly and professionally. We provide the pros, you provide the property. It's a win-win solution that can make a big difference for operations at your facility.
COMPREHENSIVE
Site-based staff provide all the facility management services you require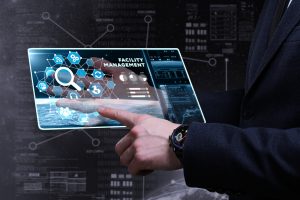 VARIETY
HVAC, janitorial, electrical, plumbing, landscaping/mowing, and more
COLLABORATION
Site-based staff work with your teams for improved facility services
What Are Site-Based Solutions?
Site-based solutions from Omnia360 ensure you always have the staff you need, on-site and ready to get to work. We provide a dedicated team that's custom-picked for your maintenance needs. Each team member is specially trained and selected to provide the high-quality maintenance services required to keep your operations running smoothly and profitably. Our team creates a safer work environment for your team.
Stop Shuffling Through Vendors for Every Maintenance Job
Tired of shuffling through dozens of service providers and vendors for all of the different maintenance tasks at your facility? Through handling dozens of invoices and payment processes? Weary of dealing with multiple vendors, sub-contractors, and unreliable service providers? Omnia360 is your solution.
On-Site and On-Duty for Your Business
Our site-based maintenance services ensure you always have an experienced team of maintenance pros at your disposal. We're on-site and properly trained to meet the unique needs of your facility. When you have to use dozens of vendors to piece together maintenance at your facility, you have to operate on their schedule, not yours. That's why Omnia360 does it differently. We provide a skilled team that is always on-site and on-duty at your facility.
The Simplicity of Site-Based Facility Staff From Omnia360
When it comes to getting business done, simplicity, efficiency, and profitability are often synonymous. That's why Omnia360 site-based solutions simplify everything. With easy invoicing and a team of maintenance pros specially selected for your facility, we keep everything efficient so you can focus on driving profits.
Contact
Contact the team at Omnia360 to experience the difference that our mobile solutions can make for operations at your facility. Call us at (833) 360-6642 or request a free assessment.