What is CAFM Software? (Computer Aided Facility Management)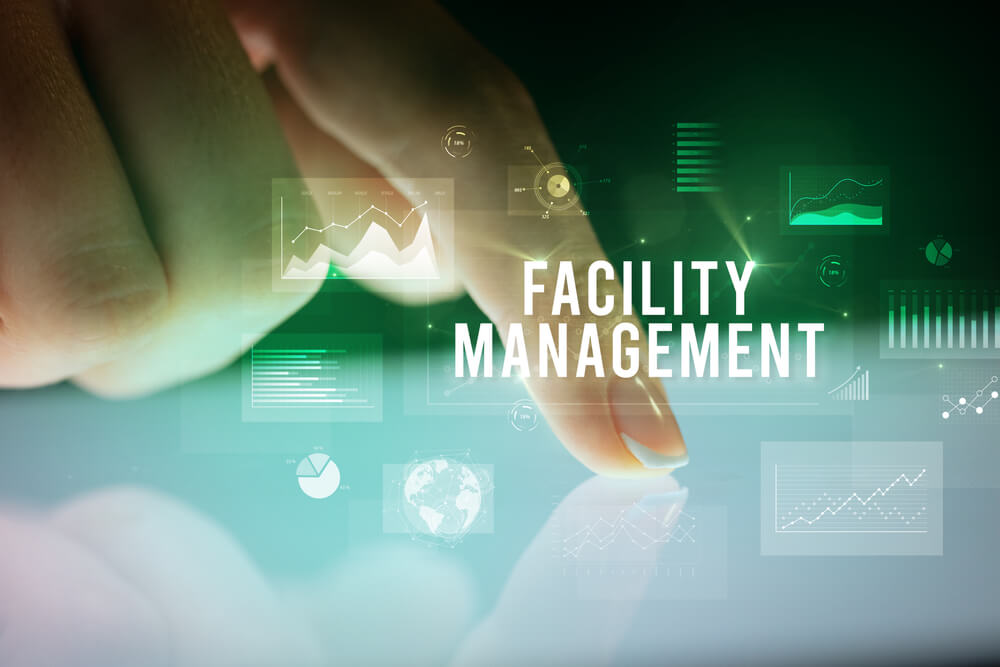 Computer Aided Facility Management (CAFM) gives facility managers and FM companies the tools to streamline and automate their internal processes, tracking, managing, reporting, and planning all facets of a facility's operations.
Here are a few of the core areas that facility managers can analyze and control with a CAFM: 
Asset management 

Reactive and planned preventative maintenance 

Operational facility services 

Roomer reservations 

Space and workplace management/coordination 
At Omnia360fs in Cincinnati, Ohio, we offer comprehensive facility maintenance services using the latest technologies and softwares in the facility management industry — including a CAFM. It helps to streamline data collected from a variety of sources and allow FM managers to take accurate, results-driven action from it.
CAFM softwares are also web-based and can store a variety of data collected from various technology integrations: 
Building information models (BIM)

Computerized maintenance management system (CMMS) 

CAD systems

Object-oriented database systems
Leveraging a CAFM is the best way to go about creating reports, analyzing data, and organizing internal work orders while sharing your results across various platforms and devices. 
Reasons to Use a CAFM
Supports strategic operational management 
Helps FM managers ensure organizational assets are being utilized at the lowest possible cost for all phases of a building's lifecycle. 
Benefits of a CAFM Software 
Improve communication 

Automate routine internal processes and work orders 

Improve FM time management 

Reduce space, maintenance, or operational costs

Manage assets and equipment
Challenges Faced by Facility Managers 
FM is more challenging than ever:
Shrinking maintenance budgets

Resource constraints

Political priorities

Unfunded mandates

Distributed data and data disparities

Organizational stovepipes
To work against these obstacles, you'll need good CAFM software.
But how do you choose the right fit?
Best CAFM Softwares on the Market Today 
Choosing the right CAFM solutions software will depend on several factors, including your FM company's goals and your stakeholders' goals included.
Here are some notable mentions: 
Related Post: Top 5 facility management solutions software for 2022.
Why CAFM Is
NOT
CMMS
A computerized maintenance management system (CMMS) focuses on organizing and ordering maintenance requests, pending projects, and updates for specific assets in a building. 
For example, ensuring that a commercial property's HVAC unit has been "inspected, maintained, and repaired" falls under the domain of a CMMS. 
CAFM software pertains to this but encompasses more avenues that give detailed information about a facility as a whole: information about the staff, building sections, and equipment connections. 
CAFM vs. IWMS
Integrated workplace management system (IWMS) operates much like a CAFM. The core difference is that CAFM softwares allows seamless integration between tech platforms and devices, giving a unified experience during workflows. 
CAFM vs. EAM
Enterprise asset management software, EAM software, is similar to CAFM but focuses and specializes in asset management capabilities. CAFM, however, offers more solutions for energy monitoring and space management. 
Features & Tools of a CAFM
The features and tools available in a CAFM will depend upon the software. However, most of the software is quite advanced, offering advanced automated FM functionalities and links between external analysis packages. 
Interactive Graphics
Interactive graphics integrate with mobile tools and allow for the drafting and modifying of facility layouts and other visual documents. They can be accessed and shared on multiple platforms, saving the FM team time and money. 
Data Management Tools 
Tools allow you to organize, reuse and reorganize existing data to better convert it into useful, actionable information. 
Interactive Database
Data is at the heart of any facility management practice, hence why it's important to get full access and usability from data. It allows for a fully-interactive database of data that can be reformatted and exported into visualized reports. 
What Can a CAFM System Do for Your Operation? 
Inventory management: 
Routine repairs, preventative maintenance, and emergency repairs can be clearly defined and classified per equipment or asset category. 
Strategic planning: 
More data-driven insights from all angles allow FM teams to strategize and coordinate their building management efforts in a way that maximizes profitability, performance, and cost savings. 
Operations: 
Get extensive information on your operations by analyzing your spending, benchmarking data, creating historical overviews, and identifying trends. 
Building assessments: 
Risk assessments, security vulnerability, and conditions reporting are made possible to share and distribute across platforms for various stakeholders. 
Energy performance analysis: 
The software allows you to get a 360-degree view of your building's assets and their functionality, including their energy performance, granting key insights to FM teams on how to optimize energy efficiency. 
Vendor management: 
The software allows you to add vendors to your system, making it easy to coordinate, organize and delegate work orders and process updates for various vendors. 
CAD drawings:
Computer-aided design drawings (2D or 3D illustrations) allow you to see how the space is laid out, including a room's safety features, assets, or equipment; they can be used as quick reference points by an FM team. 
Capital project management
: 
It gives managers the ability to deal with budgetary constraints and construction needs by storing information about the building's assets, infrastructure, and equipment used to make data-driven decisions. 
Get Integrated Facility Management with Omnia360
Hire an experienced facility management company to take care of your building's needs. We work with you and your team to ensure an energy-efficient and productive commercial building. Call us at (833) 350-6642 for a free assessment today.