5 Signs Your Business Needs Facility Management Services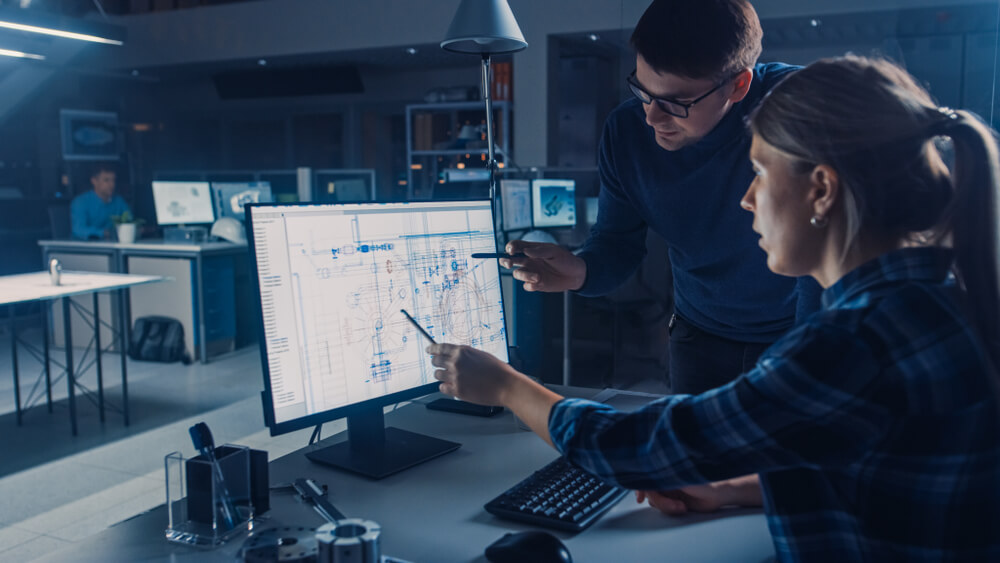 Too much work and too little time. There are some tell-tale signs that your business needs help with managing its operations and workflow, alongside the brick n' mortar location as a whole. 
A facility management services company like Omnia360 can provide the right solutions for your business. Here are five reasons you might need FM services. 
1. You have trouble keeping up with your work orders
Integrated facilities management is concerned with preventing costly repairs by consolidating and streamlining a myriad of resources to ensure your building is maintained to a high standard of efficiency. 
Our comprehensive FM services help to consolidate your work processes into a single point of contact. Electrical, plumbing, HVAC, janitorial or groundskeeping-related services are tracked in one place. 
At Omnia360, we not only manage the upkeep of your building, we also provide high-level consultation and project management help for your company's internal operations. 
2. Your workplace is disorganized
If you're bombarded with excel sheets, PDFs, files and reports scattered across multiple resources, it can hurt productivity. Our expert facilities management team can ensure that your data is streamlined across your organization's platforms to offer transparency into your organizational needs. 
Our small to mid-sized project management services come as separate, additional service options to our comprehensive facility management. PM services can help to streamline, organize and recalibrate your internal operation's efforts towards meeting goals in the most efficient way possible. 
Our team works as an extension of your on-site staff, collaborating and integrating services across departments and sectors of your organization to improve organization at your workplace. 
3. You have rising maintenance costs
As a business, you want your facility to run with streamlined efficiency. Broken equipment, malfunctioning systems and periodic shutdowns due to maintenance are scenarios to be avoided. With a good FM company, it can be. 
An FM company offers a single-point of contact for any and all handiwork on your building. You'll save costs if you're running a large facility, have multiple locations or lack a way to track whether or not your contract work has been completed. 
Constantly paying for ad hoc repairs can get costly too. FM services extend the lifespan of your equipment or building's infrastructure, lending to fewer repair costs. Our integrated facility management services are proactive when it comes to your building maintenance. We prevent problems from arising in the first place. 
Comprehensive facility repair and maintenance leads to several benefits:
More satisfied office employees 
Reduction in operational costs
Integrating and streamlining work orders
4. Frequent interruptions and wasteful productivity 
Frequent interruptions to your facility's workflow deter productivity and, ultimately, long-term profitability. It can be due to breakdowns in your air conditioning system, water supply or electrical grid.
Facility management services can also streamline your facility's maintenance and upkeep, as well as promote internal resource management to positively impact your company's earning potential.
Integrating FM services into your operation saves time and keeps your building compliant with regulatory requirements, protecting you from potential fines. 
5. Difficulty keeping tabs on company assets  
Not keeping track of your company's assets can mean out-of-pocket costs for you as a business owner. Your business could run the risk of stolen property that cannot be claimed on insurance because it wasn't recorded.
Our cloud-based virtual technologies, and facility management software, are flexed into our facility management service packages; this makes it far easier for you to keep track of work orders and any progress on work that is done. 
An FM company can also help you identify what assets your business is wasting and what resources you can leverage to counteract this. 
Get FM Services for Your Facility at Omnia360
Partner with a growing and expanding company that's dedicated to taking care of your company's operations. At Omnia360, we offer comprehensive integrated facility management services. 
For more information or a free price quote,  contact us today at 833.360.6642.