Why Hiring Third Party Facility Management For Project Management is a Good Idea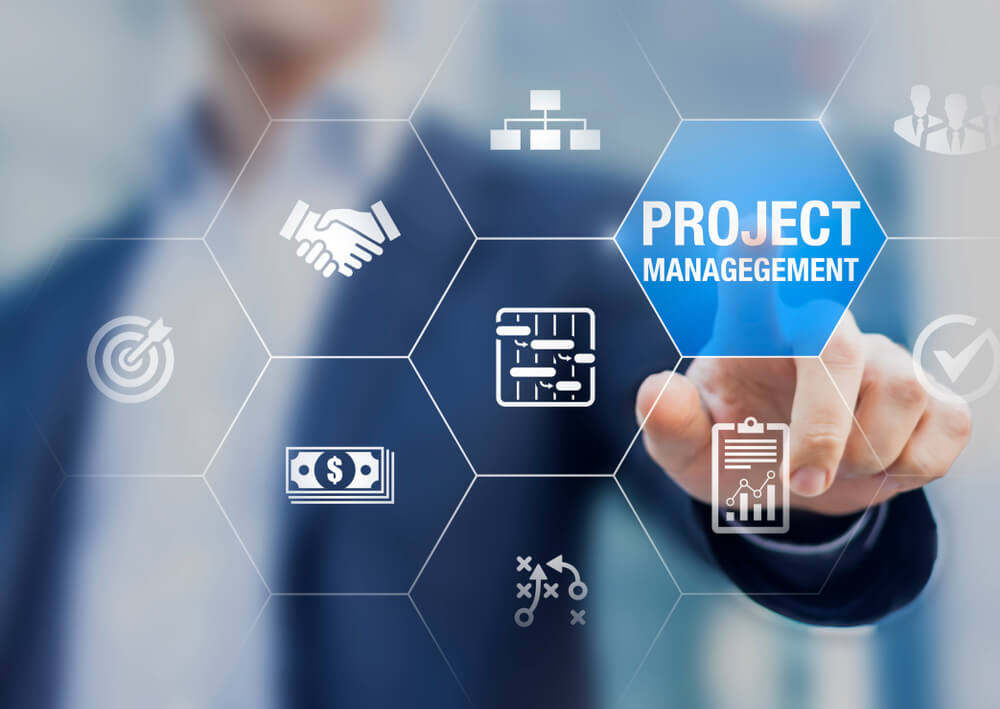 Regarding maintaining an established business operation, the first question that comes to mind is, why would a facility outsource or hire a third-party facility to delegate its project management tasks? The number one answer to this question is convenience and goal achievement. As a business owner, it is essential to hire resourceful people with the skills you lack or a team that can maximize business efficiency without affecting the core business level. 
Hiring a third-party facility management team reduces costs, adds company value, and increases productivity. In today's blog by Omnia360, we discuss why hiring a facility management team for project management needs is a great idea. 
Focus on the Core Business
When companies outsource their project management tasks to third-party companies, they are more focused on the core goals of their business and how to steer the company in that positive direction. Project management involves team coordination, data gathering, team building, business strategizing, and more. Third-party project management is more beneficial to business when leaders consistently keep the team aligned with their project goals. Companies place a significant amount of trust in project management teams to execute the tasks at hand without error, doing whatever it takes to meet the needs and deadlines of the company. 
Increased Savings and Cost Reduction 
Project management teams offer integrated value and services concerning management and increased performance. A lot goes into project management beyond task maintenance and team accountability; there is real estate, facility maintenance, employee services, and more. Consolidating these tasks and business needs into the hands of one team reduces costs and allows businesses to save more on time and labor. 
Multi-Service Management
It is necessary to find a third party that effectively communicates and comprehends the team and your facility's business structure. An effective project management team offers many services like a site-based staff to fulfill and improve facility maintenance, foundational needs like plumbing or HVAC, and supplying resources for digital automation to keep every worker involved on task and informed of any changes in a quick and responsive timeframe.
Omnia360 is Your Number One Trusted Project Management Provider 
At Omnia360, we believe in tradition you can trust. With our dedicated team of experienced facility management staff, you can rest easy knowing your daily operations are in the hands of a flexible team that cares. If you require a project manager for an ongoing monthly business project, contact us online or call us at 833.360.6642 
How We integrate Organizational Leadership Into Facility Management
In the world of organization and management, a team is akin to a working clock. It takes a unified system to accomplish a significant task and everyone with a designated duty to make sure the group meets that mission. When one part breaks or functions poorly, it creates a domino effect and dismantles the entire foundation. Without strategy and direction, we cannot have a uniform system which is the underlying support for facility management. 
Leaders are essential to facility management because they take the reins of an operation and, with their team, lead their clientele to victory. Today's Omnia 360 discusses how integrating organizational leadership benefits facility management, shaping strong system leaders and managers. 
Introduce Quality Leaders Into Your Management Team
The first step to structuring the work environment for organizational integration is introducing quality leaders to the facility management team. A quality leader puts the needs of others first. They are a hub of information, education, constructive criticism, and trust among their workplace allies. We find people with the experience and passion for our core values, incorporating honesty, respect, and effective communication into every delegated task. 
Technical Skills and Training
Facility managers need the technical skills and training to lead their staff and achieve a common goal efficiently. We handpick leaders to understand the flow of the company and how to work amicably with a team. Facility management is a system of moving parts representing their home company and their clientele organizations. We train leaders to motivate staff, listen to the needs of their subgroups, and create a pleasant workspace. Organizational leadership training grooms these quality individuals to implement such characteristics to efficiently react to new challenges, support staff, and create a family-like community.  
Assigning Responsibility
In terms of responsibility and reaching a goal, trust is fundamental to the work environment. Responsibilities stretch beyond the surface level needs of a company; it delves into operations, target setting, financial management, and more. These are heavy tasks for one person or even one small team to manage. It takes belief to hold your workers accountable for their assignments. Those superior employees act as role models in their corresponding departments, taking the lead and fulfilling the objectives for the company. Assigning responsibility and demonstrating confidence in your team is a part of organizational leadership. 
Setting a Performance Standard 
Healthy competition is an effective driving force for a facility management or operations team. Setting a bar or performance standard to reach polishes team efforts to defy their doubts and target personal goals. Creating a plan to get draws out personal development skills and leadership abilities employees never realized they could accomplish. This form of organizational leadership reinforces workplace motivation and picks out premium leaders among the crowd. 
Thoughts on Organizational Leadership by Omnia360
We develop leaders in the facility management industry to carry out our mission of maximizing productivity and profitability. Let Onmia360 take care of running your facility so you can take care of running your business. To receive a free assessment, give us a call at 833.360.6642 or contact us online.